Welcome to Koonik Park!
Koonik Park Worms is based on a farm near Goroke in Victoria. We have over 20 years of combined knowledge in farming African Night Crawlers and produce Victoria's best worms.
With our state of the art facility not only are our worms happy and abundant in numbers, but they're always available! Not to mention you can purchase your worms right here off the website. If you have any questions, please feel free to get in touch with us.
Koonik Park Worms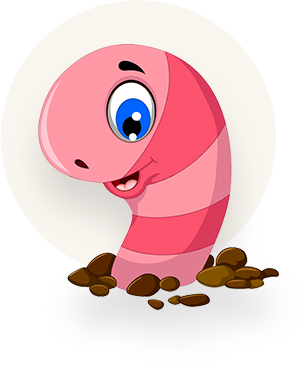 Our Worms
We take pride in breeding Victoria's best worms. Available all year round, whenever you need them! Follow the links below to purchase however many you need today...

Note: African Night Crawlers must be kept above 15 degrees through the colder months (May - September)
ALL PRICES INCLUDE SHIPPING
Why Choose Koonik park
Healthy Worms
We have the best facilities in the business and produce Victoria's happiest, healthiest and disease-free worms.
Fast Delivery
We dispatch most orders within 24 hours, this helps you to get your worms fast and maintain their perfect health.
Great Price
We work hard to make sure our prices are the most competitive around. Don't let bait costs ruin the big fishing trip.
Our Facilities
Temperature Controlled
Our facilities and worm beds are kept at an optimal temperature all day and all night, even during those summer scorchers!
24/7 Monitoring
We monitor our facilities around the clock to give our worms the best environment to grow quicker, longer and bigger.
Huge Capacity
At Koonik Park, our state of the art worm breeding facility is always full with plenty of worms on hand.
Koonik Park Worms is Victoria's premier worm producer for live fishing bait. We're located in Goroke, Western Victoria, with over 20 years' experience in the farming industry. Our state of the art breeding facility keeps the worms at a consistent temperate, ensuring they're happy and some of the biggest and best fishing bait worms in the country. With some of our worms growing to a whopping 30cm, it's easy to see why African Night Crawlers are the perfect choice for live fishing bait.
We also love sponsoring fishing events and competitions, and selling in bulk to the serious angler. Our worms are always harvested the day they are sent, ensuring your fishing worms are in perfect condition, even after a trip in the post. We always ship Express and pack your worms in a way that ensures a safe journey to you. No matter if you're a novice or professional angler, look no further than Koonik Park Worms to supply fishing worms for your next trip!